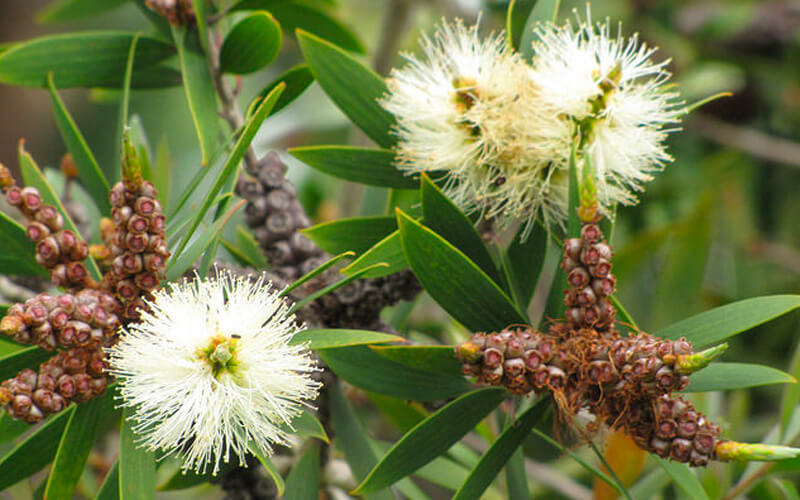 The essential oil of the month: Organic Niaouli
The essential oil of Melaleuca is obtained by distillation of the leaves. In Australia, Aborigines have used the leaves of Melaleuca in traditional medicine to treat respiratory problems and stimulate healing.
ESSENTIAL OIL MULTI FUNCTION :
In The great leader of aromatherapy Fabienne Millet highlights its main properties: "expectorant, antibacterial, antifungal, antiviral, anti-inflammatory, antiparasitic, healing, insect repellent."
THE GOOD REFLEX :
If cooling, consider wet inhalation breathe more freely!
MIXING DECONGESTANT NASAL :
Source: Fabienne Millet, The great aromatherapy guide
2 drops of essential oil of Melaleuca in a bowl of boiling water.
Precautions: Not suitable for children under 12 years and in case of asthma, rosacea or irritated skin.
MORE (language of New Caledonia) :
It is also called the "skin tree" because its bark peels in layers before detaching from the trunk. Make the distinction between essential tea tree oil or tea tree (Melaleuca alternifolia) and the essential oil of melaleuca (Melaleuca viridiflora).