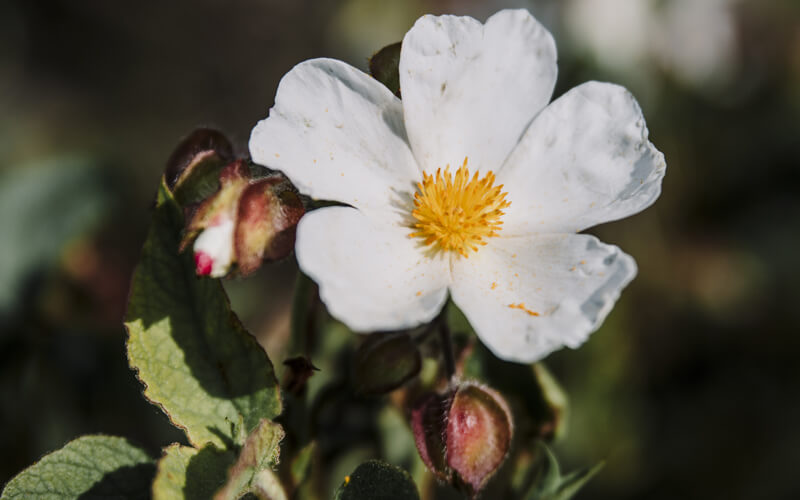 Focus on the essential oil of Cistus Ladanifere
Remarkable regenerative skin tissue, the essential oil of Cistus Bio (Cistus ladaniferus) has become essential in aroma-cosmetics. Beauty oil par excellence, combines powerful active and intense sensory pleasure for the well-being of your skin!
Important reminder : carefully follow the dilution instructions. Regarding efficiency, it is essential to focus on the long term and not quantity!
Result: skin looks younger with the tightening effect!
OTHER PROPERTIES :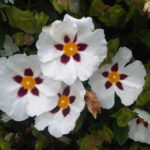 In aromatherapy, essential oil Cistus ladanifère is known to stop the bleeding through its hemostatic properties.
1- CUT Mixture for adults or children over 7 years To quickly stop bleeding, add 1-2 drops of essential oil of Cistus pure ladanifère on break. The essential oil will stop the bleeding and promote healing. To be renewed once or twice if necessary.
2- nosebleed Mixture for adults or children over 7 years
In a 5 ml vial – 30 drops (2 ml) of essential oil of Cistus Bio ladanifère – 45 drops (3 ml) of essential oil of Geranium bourbon bio
Source : Fabienne Millet, the great guide of essential oils
LEARN A LITTLE MORE :
Obtained by cold distillation of twigs, cistus essential oil, orange-yellow, delivers woody amber notes and pronounced. The Egyptians at the time of the pharaohs, already appreciated his musky, resinous smell. Queen of scrubland and bush, the plant blooms from April to July and cistus bushes can ignite suddenly, in the oppressive heat, because of the species that emerge flowers. The stems and leaves are covered with glandular hairs that secrete a resin called "labdanum" or "ladanum". This viscous gum and aromatic liquefies under the influence of heat, prevents the plant from dehydrating and smells around. She was recovered once the fleece of sheep and goats to which she clung. In perfumery, the collected substance is called "vegetable amber" and replaces ambergris used as a fixative for the base notes.
Remember to consult the general precautions before using essential oils.