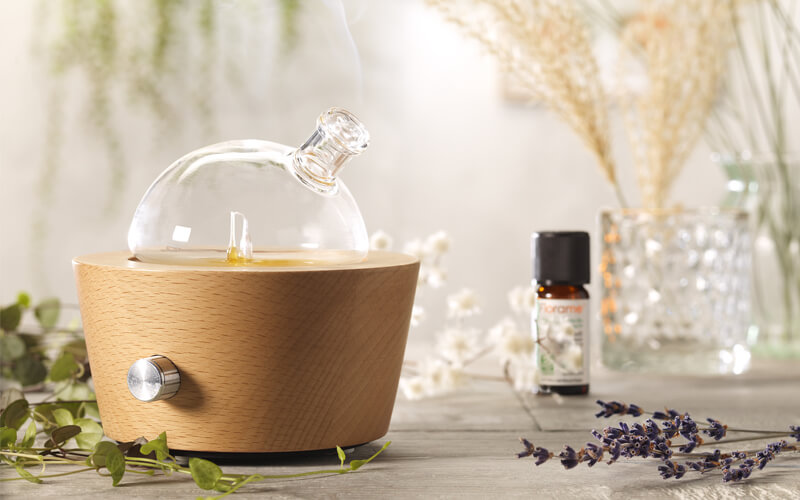 All about atmospheric diffusion (2nd part)
FOCUS ON SOME COMPOSITIONS ESSENTIAL OILS * FOR RELEASE
Specially formulated to atmospheric scattering, these essential oil compositions ready for use are very convenient to ensure comfort and well-being by action and scent you are looking for! Their power sanitizer undeniable power of their relaxing or energizing properties and evocative aromatic scents seduce you for sure. You choose among the scents of anthology!
Synergies Purifying * cleanse the air of your home with their complex of 28 essential oils.
Choose the Synergy Purifying Citrus if you like fruity scents and tonic sweet orange, lemon, grapefruit, mandarin … A powerful sanitizer, fragrance citrus!
Choose the Purifying Synergy Provence if you enjoy the sweet and sunny notes of lavender, pine, rosemary … a cleansing shock garrigue scent!
ALL OUR COMPOSITIONS >
* 100% of total ingredients are from organic farming.
Remember to check the precautions before using essential oils.