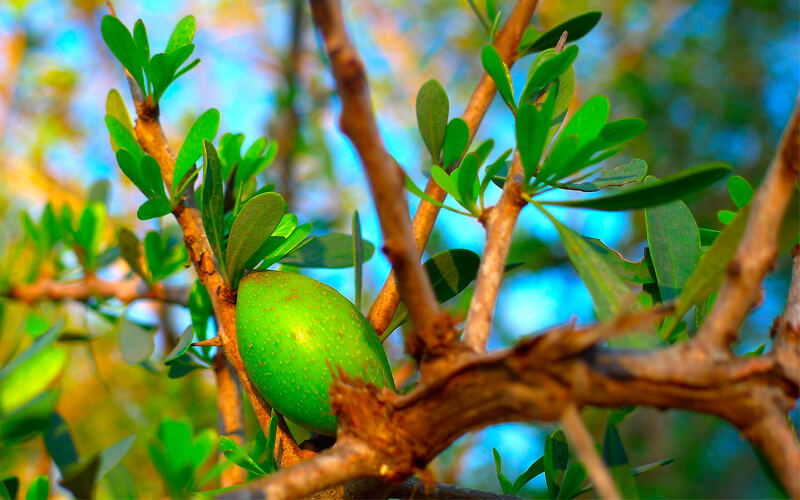 The beauty benefits of Argan vegetable oil
The vegetable argan oil (or argan) is a reference oil for mature skin and very dry because its regenerative effect is remarkable. It is renowned for enhancing the elasticity of the skin, strengthen and promote hydration by limiting water loss.
TO HAVE A BEAUTIFUL SKIN
Scented Body Oil Add a few drops of essential oil of rose, neroli or jasmine in your vegetable argan oil bottle for a body oil delicately scented.
Caution: "for use in cosmetics, the dilution is from 0.5 to 2%. This low dilution is particularly recommended for any application over a large area of ​​the body "F. Millet, the great guide of essential oils Nail Care You can mix some argan oil and lemon juice to make a massage of the nail and cuticle. This mixture is known to strengthen weak and brittle nails.
MORE
Obtained by pressing the nuts of the argan tree, vegetable argan oil has been used for centuries for its cosmetic properties. Rich in vitamin E which gives it a high antioxidant power, this vegetable oil is also very unusual in that it contains equal parts of omega-9 fatty acids and omega-6 (linoleic and oleic acids).