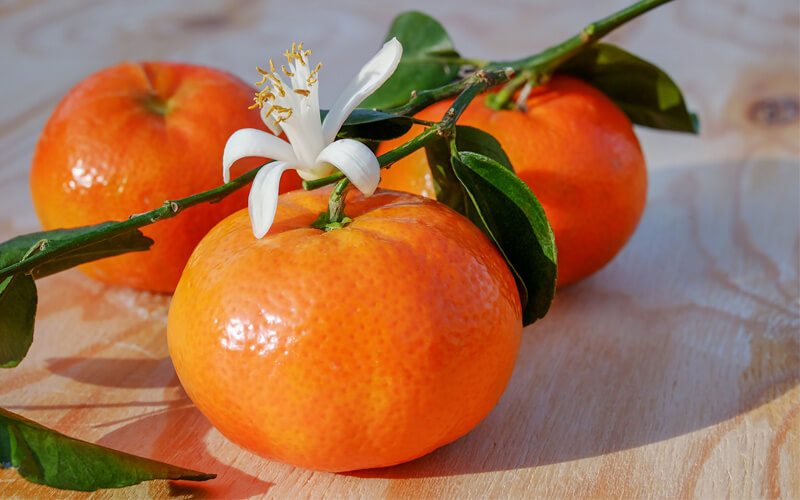 The Essence of the Month: Organic Tangerine peel (Expressed)
The sun-drenched zest give the essence of mandarin a "fizzle," a solar perfume, fruity and full of freshness. Such a fragrant caress it soothes and makes you want to smile!
GOOD HABITS
Place a few drops of mandarin essence on a handkerchief and find a child's soul breathing fruity and zesty scent! Four to five drops in a shampoo hazelnut gives gloss to the hair and removes excess sebum. The essence of mandarin also has an anti-dandruff action. Please do not put in the eye!
BRIEF
Essential oil and citrus oil have the same properties and precautions except photosensitivity which exists solely to gasoline. So the essence of mandarin (fresh zest expressly) discussed in this article is photosensitizing orally and subcutaneously.
GROG MOUNTAIN CINNAMON
Antiseptic respiratory, antiviral Tips buds : Choose an acacia honey.
* Essence of mandarin Source: D.Festy & amp; C. Dupin My little magic recipes with essential oils
USES THE APPROACH OF WINTER …
Post this citrus fruit with an electric diffuser dry air jet which preserves all the properties of essential oils. You will enjoy the soothing and cleansing mandarin especially gasoline not to mention his exquisite fragrance that so delight the household, from the smallest to the largest!
… AND HOLIDAY
Exceptionally pure orally for digestive disorders * (ask the advice of a doctor if symptoms persist beyond 48 hours or 72 hours) for adults in the recommended doses.
* Source: The great guide essential oils F.Millet
MORE
The Mandarin belongs to the family Rutaceae. He arrived from Asia to Europe in the early nineteenth century. The essence of mandarin is used in perfumery, confectionery and for flavoring drinks. Its name comes from "Mandarin"; Indeed, its fruits were offered to "mandarins" (Chinese officials) as a mark of respect.
FOCUS
In the nineteenth century, perfumers used the word "essence" to speak of "essential oils". Since 1972, regulations retained the term "essential oil" (French Pharmacopoeia) but the confusion between "essence" and "essential oil" is common with citrus. The technical term is "essence" of the products obtained by mechanical cold expression from a fresh citrus zest. When dried citrus zest are distilled water vapor, the resulting product is then an essential oil.
Remember to consult the general precautions before using.