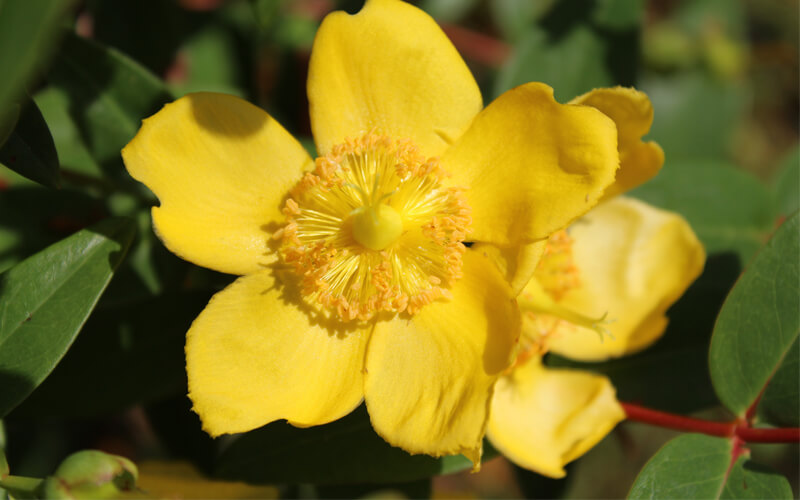 The macerate of St. John's Wort, grass with a thousand virtues
The macerate wort (Hypericum perforatum) is, as its name implies, a solar cold maceration of fresh flowers hypericum in vegetable olive oil or sunflower oil. The macerate wort is also known as "red oil". It is a red pigment hypericin contained in the stamens, giving it a color ranging from bright red to dark red.
CAUTION FOR USE :
St. John's Wort is a plant with photosensitizing properties. Never expose yourself to the sun after application of St. John's wort macerate.
Remember to consult the general precautions before using essential oils.