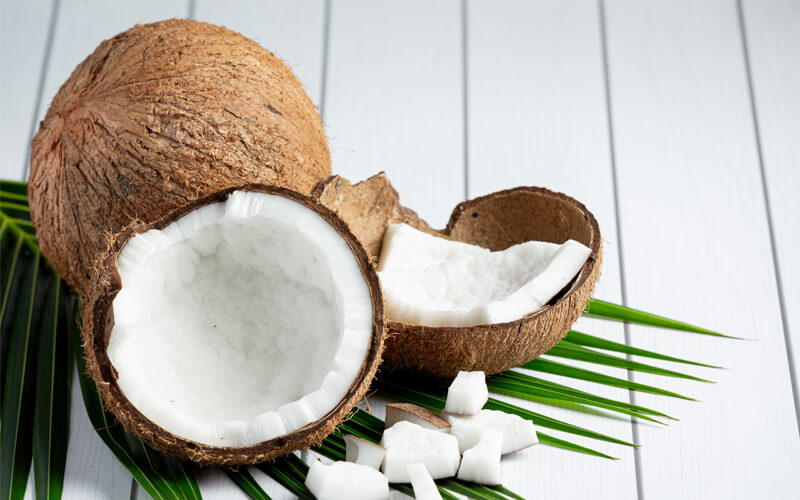 Vegetable oil Coconut (Cocos nucifera) with its sweet fragrance evokes the sweetness of the islands and sandy beaches! Thanks to the exceptional richness of its constituents, vegetable oil, coconut brightens the complexion, gives force and silky hair and enhances the tan. Protect, soften, nourish, repair: this is the mission of this natural elixir !
TRAVEL LIGHT WITH VEGETABLE OIL COCONUT :
Useful for removing makeup, facials, body, and perfect to beautify your hair, the product while a dream … for a dream trip !
CLEANSING IN VEGETABLE OIL COCONUT FOR ANY TYPE OF SKIN :
The fats are perfect for a truly effective deep cleansing! Start by applying the oil on the face with fingers and rinse with a washcloth and warm water. Finish with the application of a medicated water to tone and perfect the cleansing. In this case, the cleansing is done carefully as coconut vegetable oil helps restore the hydrolipidic film of the epidermis!
Cleansing eyes only: You can use a cloth or cotton.
Source : Adopt cosmetics slow, Julien Kaibeck
DID YOU KNOW ?
Vegetable coconut oil solidifies below 25 °. To restore its fluidity, pass the bottle under running hot water. The product will not be altered either. You can keep a solidified portion to use as lip balm. Protective and restorative, this balm will be useful in all seasons.