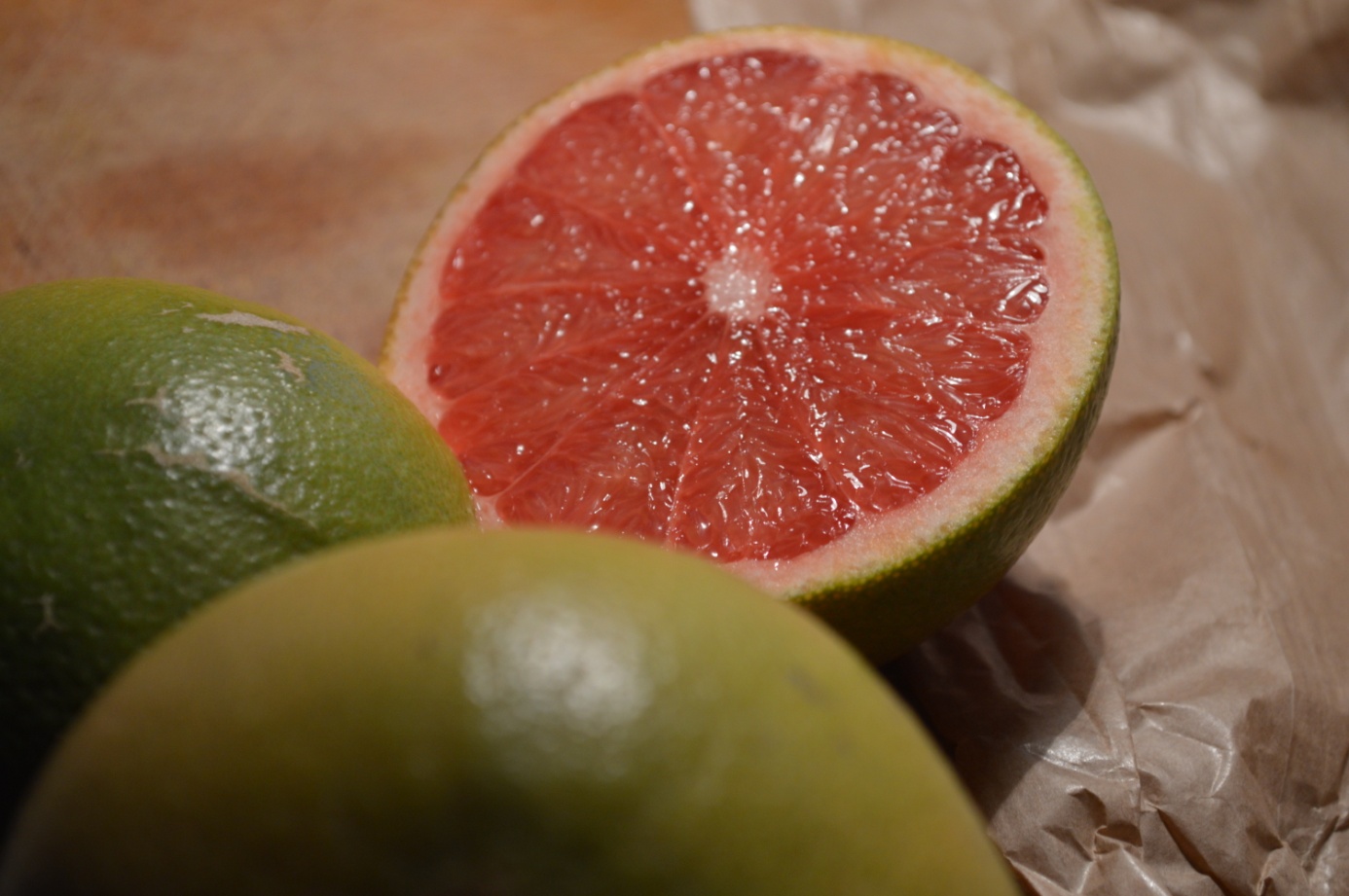 The essence of the month: Grapefruit
Citrus paradisi
USES: FOR DISSEMINATION IN CLEAN :
For relaxing and cleansing effect, make an essential equal parts disseminating essence of grapefruit and lavender oil. The grapefruit is the most active gas to clean the air.
SHINE HAIR :
Add 3 drops of grapefruit essence shampoo in a nutty, then proceed to washing. This citrus fruit also helps regulate sebum.
Caution: Watch your eyes!
F. Millet, Grand Essential Oils Guide.
FLAVORING DESSERT :
You can add the grapefruit essence in the dough of your cake or pancakes to enhance flavor and intrigue your guests. Consult the label for recommended doses.
Read the general precautions special precautions for the essence of grapefruit – No dermal use (photosensitivity and irritation) – Do not use in case of gallstones.
BRIEF :
Essences and essential oils do not contain vitamins unlike fresh fruit.
MORE :
The essence of grapefruit is extracted by cold expression of the grapefruit peel or rather the pomelo. Difference between pomelo and grapefruit : grapefruit is a hybrid of grapefruit and sweet orange ( Citrus maxima Citrus sinensis x ). It grows in clusters, hence its name " grapefruit ." Its bark is thin, yellow or pink. The pomelo is born in North America and its favorite land in Florida but also Israel, Argentina and South Africa. Citrus maxima (as Citrus grandis or Citrus decumana ) is a fruit tree named grapefruit. He is Asian and mostly grown in tropical countries. Its fruit is green, yellow or pink with a very thick skin. Thus, the scientific name Citrus paradisi pomelo is, however, the fruit served at breakfast will be called for sure grapefruit juice and grapefruit juice not! To top it off, we mention the existence of Sweetie , a cross between a grapefruit and a pomelo.