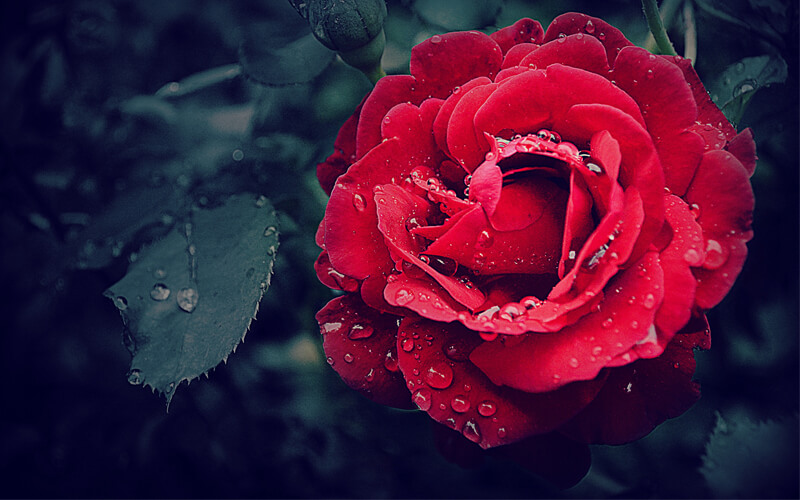 Organic Damask Rose Essential Oil
A true olfactory kaleidoscope, essential oil of Damascus organic rose (Rosa Damascena) delivers notes of heart, soft and bewitching! Emotionally, its calming and relaxing properties bring balance and harmony. Side beauty, a few organic drops of essential oil of Damask rose mixed with vegetable oil are sufficient to regenerate and beautify your skin!
EMOTIONAL WELL-BEING IN THE EVENT OF STRESS WITH ESSENTIAL OIL ROSE DAMASCUS
Avicenna, shiny Arab philosopher and doctor of the X and XI centuries, attributed to the fragrance of the rose virtue develop liveliness of mind and brain power. To relax, drop two drops of essential oil of Damask rose on a handkerchief and breathe! At frequently repeat if necessary. Sources The great guide of essential oils, Fabienne Millet CARE
ROSE ESSENTIEL OIL OUTSTANDING TO LIMIT THE EFFECTS OF TIME
Organic essential oil of rose : 8 drops or 0.5 ml Organic vegetable oil argan : 50 ml For 8 drops of organic essential oil of damask rose in 50 ml of organic vegetable argan oil. Use: every day, morning and evening, apply 2-5 drops of the mixture by penetrating with light circular massage. Source : The great guide to essential oils, Fabienne Millet
ENIGMATIC PERFUME IN WAKE
Magnetic Perfumers choose between the Centifolia rose absolute (also called May rose) to the hot scent, spicy, honey and organic essential oil of damask rose (or Damascena) to fresher and more fruity smell . The rose at the heart of some famous women's fragrances: Paris range of Yves Saint Laurent, Very Irresistible Givenchy, Jean Patou Joy, Nahema Guerlain, Lancôme's Trésor …
ROSE AND ABSOLUTE DISTILLED ROSE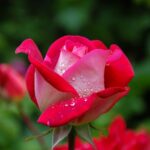 Organic Damask rose essential oil is obtained by steam distillation of water petals. For the rose absolute, one first proceeds to extraction with volatile solvent (ethanol). After removing the alcohol, a called concrete paste is obtained, which is then washed again with alcohol and then distilled to give absolute.
Source : The rose and rose hips, Sylvie Hampikian
A TOUCH OF POETRY…
The Greek poetess Sappho and spoke of the rose: "If Zeus wanted to give a queen of flowers, this flower is the queen of all flowers. It is the ornament of the earth, the most beautiful plants, flowers eye, enamel meadows, always a smooth and radiant beauty; she exudes love, attracts and fixed Aphrodite: all its leaves are charming; its gilt button is half-open with infinite grace and smiled delightfully zephyrs to love. " …
…AND HISTORY
The distillation of organic essential oils was first invented in the early Middle Ages by the Persians. The damask rose was first distilled flower water vapor with a still. In Europe, it is under the influence of Marie Antoinette as the scent of this flower deploys acclaim. The excitement will grow throughout the nineteenth century.
DID YOU KNOW ?
Organic Damask rose essential oil may freeze. Then simply warm the bottle by rolling in the hollow of the palms. The scent of the rose develops when the flower is in bud. The flowers give off, depending on the variety, fruity scents, musk and myrrh … Organic Damask rose essential oil is rare and valuable! Four to six tons of rose petals are needed for one kilo of essential oil … Nearly "300 molecules" up the scent of the "queen of flowers"; "We could work rose all his life without ever managing to extract the secrets, nor weary," says Amandine Marie, perfumer at Firmenich. Remember to check the precautions before using of organic essential oils.