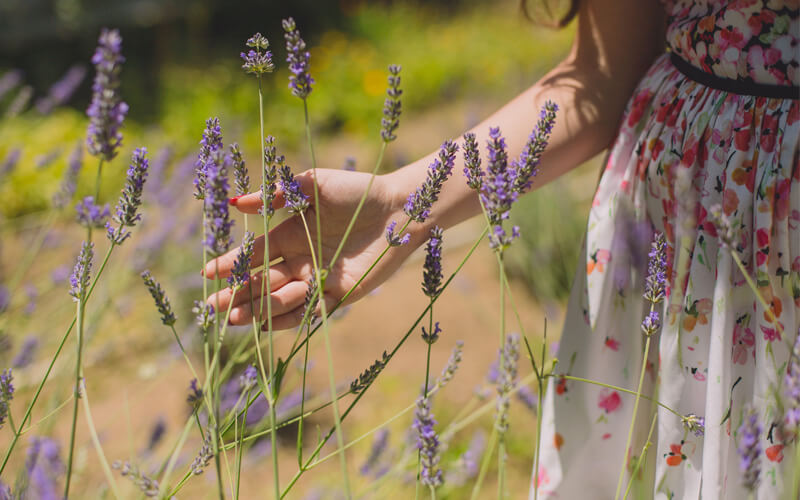 Essential Oil of the Month: Spike Lavender
Carry a bottle of essential oil of spike lavender in your travel bag, it will relieve you instantly in case of insect bites and many other things. We deliver its secrets so you can enjoy your holiday in peace! "In the presence of camphor and 1,8-cineol, smell reminiscent of essential oils of rosemary officinalis. We find a fresh balsamic notes. "
Source: Fabienne Millet, a pharmacist, the great guide of essential oils
SOME PROPERTIES :
"This is an exceptional healing to use first aid if it burns; it has very good analgesic properties; excellent fungicide; ENT useful against diseases; it kills viruses; it stimulates immunity; it is essential to treat most skin problems; it restores the tone … "
Source: Wind toy, Pharmacist, My bible of essential oils
HOW TO PROCEED :
You can use this essential oil per diluted subcutaneously in a vegetable oil or pure emergency action (pitting).
MIXING ANTI-INFLAMMATORY (all types of bites) (Adult) :
Tips for using under the buttons, 3 to 4 times a day The essential oils of lavender or aspic fine lavender can be used pure on a button to quickly relieve pain.
Source: Fabienne Millet, a pharmacist, the great guide of essential oils
Check the safety precautions before using essential oils.