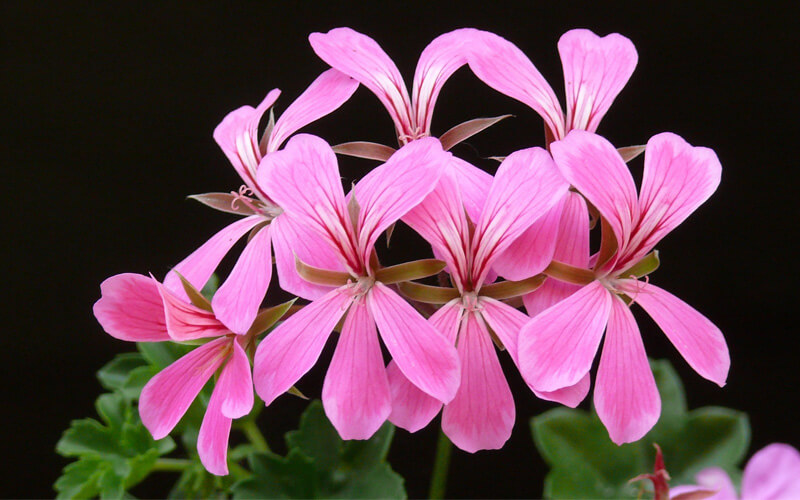 Essential Oil of the Month: Geranium Bourbon
Your skin will love it! The essential oil of Geranium Bourbon is reputed to beautify the complexion and fragrance of "pink" is a pure delight! This essential oil is a great skin regenerating that will enchant your beauty ritual … try it and adopt it!
ITS PROPERTIES KEY * :
"Anti-infective, most antifungal, antispasmodic, relaxing, anti-inflammatory, healing, repellent against insects." * Source: Fabienne Millet, a pharmacist, the great guide of essential oils "Very good results in case of skin disorders. It is stretch mark and often enters the cellulite formulas. It is anti-fat skin, anti-acne. This is a good anti-aging skin (anti-wrinkle), useful against age spots, promotes tissue firmness, skin and beautifies the complexion … "**
** Source: Wind toy, Pharmacist, My bible of essential oils
SKIN BOOMING :
Reminder : Before you begin, remove contact lenses, glasses and/or jewelry to avoid burns. At best done in the evening or at least one hour prior to exit to the outside, because the nasal mucosa becomes more permeable microorganisms. If discomfort or discomfort, stop immediately. It keeps the mosquitoes "A mixture of essential oils of geranium and lemongrass effectively hunt mosquitoes."
Source: Energy aromatherapy Lydia Bosson
PRECISION :
The Latin botanical name of this plant is Pelargonium x asperum (Pelargonium graveolens) and discussed in this article Bourbon kind (refer to the old name of the island of Reunion) or Rosat.
Remember to check the precautions essential oils before using.