Recipe from Fabienne Millet's book, The Great guide to essential oils.
For a relaxing time, enjoy a relaxing bath with essential oil of Petit Grain Bitter.
In a coffee cup :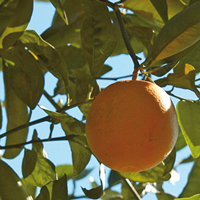 Add 2/3 a dispersant such as a bubble bath or shower gel and 15-20 drops of essential oil of Petitgrain.
Stir.
Put the coffee cup under the hot water jet in order to properly distribute the mixture into your bath.
It's ready !
Sure to check the precautions before using.