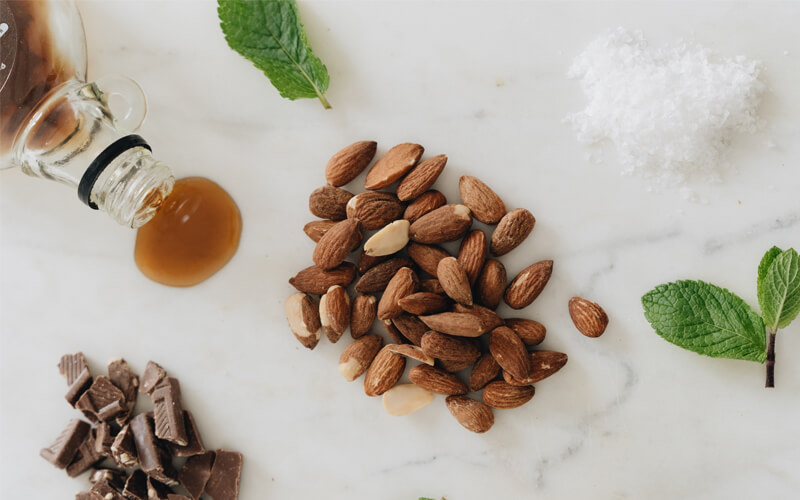 Christmas treat with Chocolate and Mint Essential Oil
Christmas in Provence is the crib, the crib figures, the "big supper" and its profusion of desserts. The first mention of the thirteen desserts displayed in 1925. This sweet assortment often consists of oil pump, focaccia, nuts, hazelnuts, nougat, candied fruits, apples, pears, oranges, grapes fresh, cooked wine, dates and fruit pulp.
To make the celebration complete, we suggest you make your own chocolates.
INGREDIENTS :
7 drops of essential oil of mint fields bio (Mentha arvensis)
100 g dark chocolate
1 brick 250 ml of liquid soy cream
2-3 c. to s. of blond cane sugar